ESPN.com keeps a running tally of what players did in preseason games while many of you were struggling to hit the high notes of a song Francis Scott Key surely never intended as a sing-along. And the networks just announced that they will broadcast the protests.
But the one man who hasn't been on the "Star-Spangled Banner" scorecard this season is the man who started it all a year ago — Colin Kaepernick, the former San Francisco quarterback. That's because, as of early this week, nobody in the NFL would hire him after he exercised his First Amendment rights before the start of several 49ers games in the 2016 season.
"I am not going to stand up to show pride in a flag for a country that oppresses black people and people of color," Kaepernick told NFL Media last year. "To me, this is bigger than football, and it would be selfish on my part to look the other way. There are bodies in the street and people getting paid leave and getting away with murder."
NFL: No punishment for players who were not present on sideline for national anthem
class=speakable-description NFL spokesman says players from Seahawks, Titans and Steelers will not be punished for violating rule requiring them on sideline for national anthem.

From www.usatoday.com

Link to Original Article.
5 Stupid Arguments in Favor of the NFL Protests of the National Anthem – Breitbart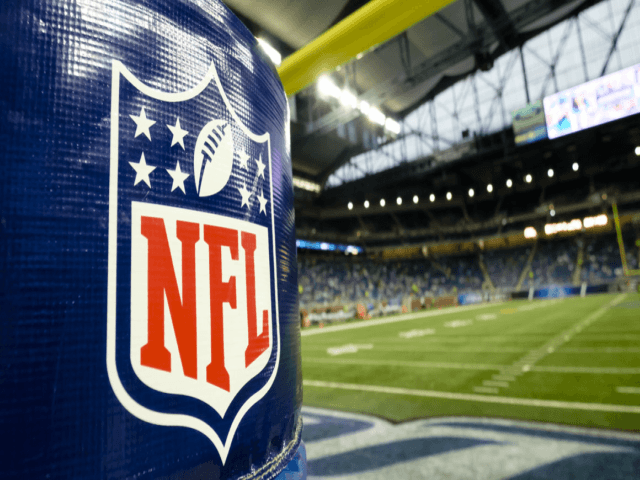 President Donald Trump called out the NFL protests, expressing what millions of football fans have already registered by tuning out.

From www.breitbart.com

Link to Original Article.
The national anthem wasn't played before every American sporting event until World War II. Even after that, some teams saved it only for special occasions until we had a surge of jingoism during the Vietnam War.
Moreover, before 2009, most NFL players didn't come out of their locker rooms for the national anthem. They stayed behind, getting their adrenaline, or whatever, pumped up so that they could beat the snot out of the man standing in front of them.
TakeAKnee, BoycottNFL, StandForOurAnthem